Foreword
In 2022, close to the mid-point of the time foreseen for enacting the 2030 Agenda for Sustainable Development, we find ourselves in a world that is very different from when the Agenda was launched. The Covid-19 pandemic, while threatening health and economies and deepening existing inequalities, is unleashing forces of change. Against this backdrop, the commitment to the 2030 Agenda requires intensified efforts and policy solutions to steer these forces of change in such a way that they accelerate progress towards sustainable development.
From the global perspective, Our Common Agenda – the United Nations Secretary-General's vision to reinvigorate multilateralism – is designed to accelerate the implementation of existing agreements, including the Sustainable Development Goals. Acting in this spirit, UNECE organizes focused exchanges and peer learning at the regional level, which are necessary for national and global success with Sustainable Development Goals. The key action in this is the UNECE Regional Forum on Sustainable Development, which in 2022 takes place for the sixth time, highlighting the importance of the regional perspective in follow-up and review of progress towards the Sustainable Development Goals.
To inform the debate, to know how fast we need to move, it is essential to have a good idea of how far the region is from meeting the 2030 targets. This year's regional progress report on the Sustainable Development Goals, prepared by the UNECE Statistical Division, asks whether our region is on track to meet the Goals by 2030, anchoring the answers in the data available through the United Nations global database.
Good data and reliable statistics are not only the basis of good technical analysis. They are the foundation for a shared understanding of the situation that enables a meaningful political and societal debate about future actions. In 2022 we bring this aspect to the forefront again in celebrating the 30th anniversary of the adoption of the Fundamental Principles of Official Statistics, which were born at UNECE and now guide statisticians around the globe in producing statistics that can be trusted.
Beside assessing progress on the basis of available statistics, this report also takes a look into progress in gender equality – a contribution by UN Women – and presents stories and insights contributed by other agencies and United Nations country teams in the region. Those stories offer hope, but some also highlight the major obstacles brought about by the Covid-19 pandemic, whose impact is not yet fully reflected in the available statistical data.
The publication is a tangible outcome of the successful cooperation in the Regional Coordination Group on Data and Statistics for Europe and Central Asia.
The current new challenges remind us again of the strong need for regional and international cooperation and solidarity. Only through joint efforts can we find the required solutions and promote those that work well.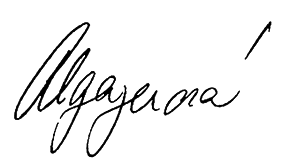 Olga ALGAYEROVA
Under-Secretary-General of the United Nations, 
Executive Secretary of the United Nations Economic Commission for Europe