Fighting stigma of disability with style
Provided by UN Moldova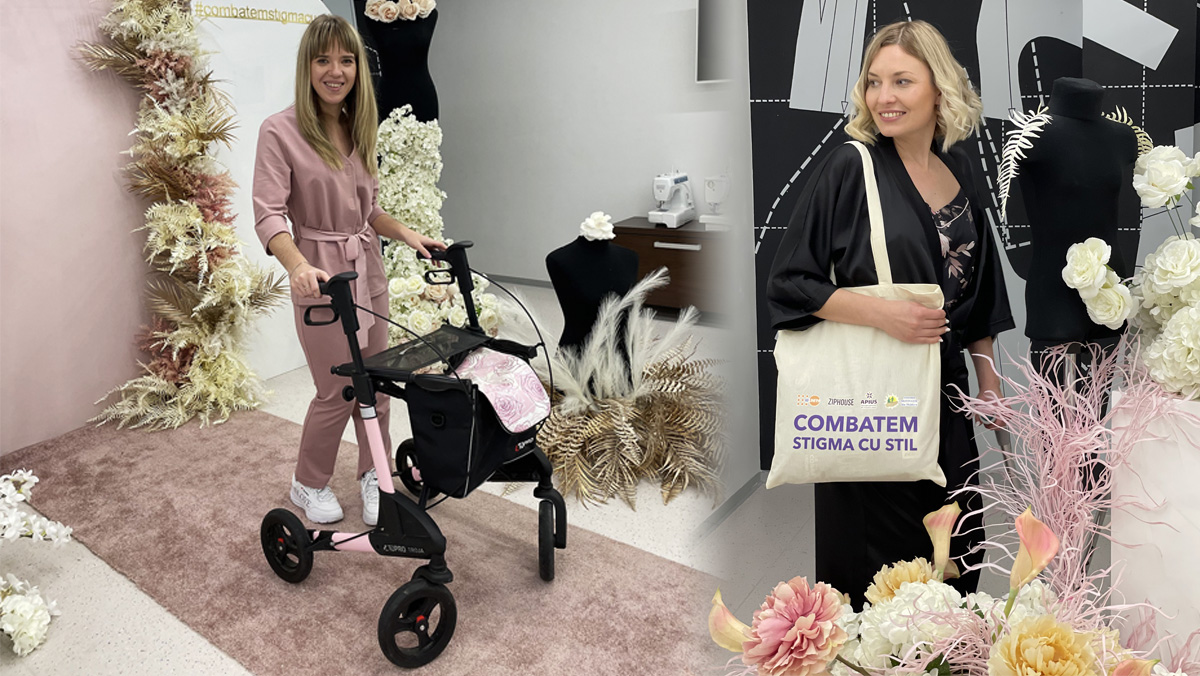 Broad multi-stakeholder innovative partnerships can help empower persons with disabilities and change public perceptions and attitudes towards disability.
The fashion industry has a role to play in promoting disability inclusion and fighting stigma and discrimination against persons with disabilities.
Among a multitude of efforts undertaken by the United Nations country team in Moldova to promote disability inclusion, an innovative partnership of the United Nations population Fund (UNFPA) with fashion design companies, government, civil society, media and development partners is changing the perceptions and attitude of the public towards disabilities, promoting body positivity and contributing to the achievement of SDG target 10.2 on empowerment and promotion of the social, economic and political inclusion of all.
Figure 19
Labour force participation rate of persons with disability (per cent), 2020
Source: National Bureau of Statistics of the Republic of Moldova
In 2020 there were 174.5 thousand persons with disabilities (48 per cent of whom were women and girls) in Moldova, representing 6.6 per cent of the country's population. Moldova ratified the Convention on the Rights of Persons with Disabilities and the Convention on Elimination of All Forms of Discrimination against Women. It also adopted the Law on Social Inclusion of Persons with Disabilities in 2012.
Despite this, available data suggests that persons with disabilities remain among the most marginalized groups. They are three times less likely to participate in the labour force. Their pensions are 28 per cent lower than the average size of pensions in the country, which places them below the subsistence minimum set by the government. Women and girls are particularly vulnerable as they face additional risks of being left out in education and health services, and are more often subjected to violence, especially sexual violence. The Covid-19 pandemic exacerbated their situation by further limiting their mobility, access to vital information and services, income opportunities and by increasing their cost of living. The underlying causes holding back progress in inclusion of women with disabilities are deeply rooted in stigma, discriminatory stereotypes and harmful gender norms in the society.
Despite these challenges, women with disabilities can and are becoming agents of change, rallying broad public support and inspiring others to follow their steps. In 2021, for the first time in its history, Moldova Fashion Days, an annual fashion event, which introduces the new collections of local designers, included five women with different types with disabilities as models in the fashion show. This was the result of UNFPA reaching out to persons with disabilities through partner NGOs and the private sector in the fashion industry to establish a multi-stakeholder partnership. The initiative brought considerable attention in the society and the media to the rights and choices of women with disabilities and the challenges they face.
Victoria, a 32-year-old lady from Chisinau, was one of the five models who took part in the Fashion Days. She was born with hypoplasia of the right leg. She underwent eight surgeries, and from the age of 21 she has been using orthopaedic prosthesis. Long painful memories of stays in hospitals and being unsecure are what she remembers from her childhood and adolescent years. But she put those behind and is focusing on her future. "This year I understood that I would like to turn my hobby related to clothing style into a profession. I believe that I can turn my dreams into reality, and disability is not an impediment!" – she said after the event.
The inclusion of women with disabilities in the fashion week received highly positive public reaction. Based on the sketches created by 20 young designers at an innovative hackathon organized as a follow-up to the Fashion Days, several clothing brands produced collections of clothing adapted to the needs of girls/women with disabilities. One of the designers, Anna Popova, who created adapted pyjamas for women and girls with disabilities said that the event was inspirational for her and helped her to focus on the needs of persons with disabilities: "In my clothes, I try to bring elements of comfort and beauty. By including some simple elements, such as magnets instead of traditional buttons, we can better respond to the needs of persons with disabilities".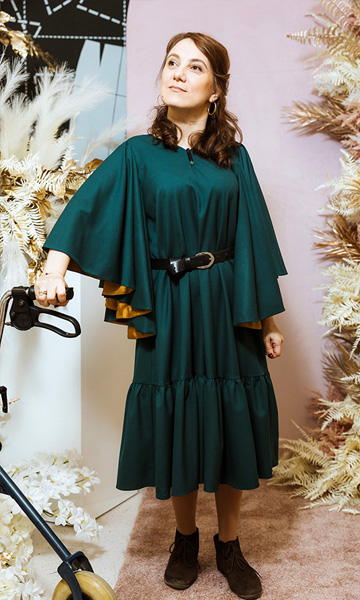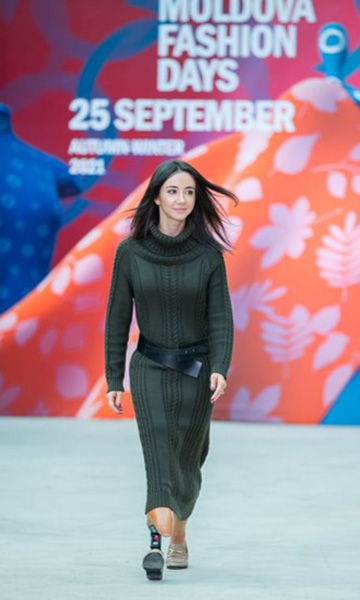 The partnership with the fashion industry was complemented with a media campaign promoting inviting persons with disabilities as lead moderators and invitees in TV programs. They discussed challenges they face in their daily lives and how they overcome them. The campaign raised public awareness about disabilities inspiring support to promote inclusive development in Moldova.
Based on the broad support and interest that the campaign enjoyed, it will continue to reach out to more private sector companies, media and persons with disabilities, using this successful approach to scale to more sectors, and contributing to UN efforts to support inclusion and representation of persons with disabilities in all spheres of life.