Re-imagining education for marginalized girls and boys during and post Covid-19 in Bosnia and Herzegovina
Provided by UN Bosnia and Herzegovina
Enhancing e-learning and blended learning promotes literacy and quality learning outcomes
Rapid shift to online learning highlights digital divide
Since the outbreak of the Covid-19 pandemic, the rapid shift to an online learning environment has demonstrated the potential of digital learning – but it has also highlighted the digital divide. Approximately 500,000 children and youth have been affected by country wide closures of all education institutions from March 2020. Learning loss, caused by Covid-19, disproportionately affected the most vulnerable children and youth16 across the country. In March 2020, the Bosnia and Herzegovina education authorities estimated that the lack of continuum of learning affected over 9,700 children in primary and secondary schools, as well as 523 primary and secondary school teachers, including in vocational education and training, who did not have access to information and communication technology (ICT).17
Figure 3
Number of primary and secondary school children missing online classes due to lack of ICT access
A UNICEF/UNESCO analysis of the existing ICT infrastructure elements for primary, secondary, and higher education in all administrative units of Bosnia and Herzegovina showed that 53 per cent of primary schools do not have a permanent internet connection, while 66 per cent do not have a computer classroom. Moreover, the number of educational institutions that use more accessible forms of ICT technology in teaching such as Netbook and tablet computers is relatively low at all levels of education.
Figure 4
Schools with a computer classroom
Among the children who had access to online learning platforms, not all had optimum conditions for learning. Data from UNICEF's U-report in Bosnia and Herzegovina shows that 35 per cent of young people (1,273 respondents) faced difficulties with access such as lack of devices and the Internet, but also with the necessity to share devices within the household and with the lack of appropriate space for learning.18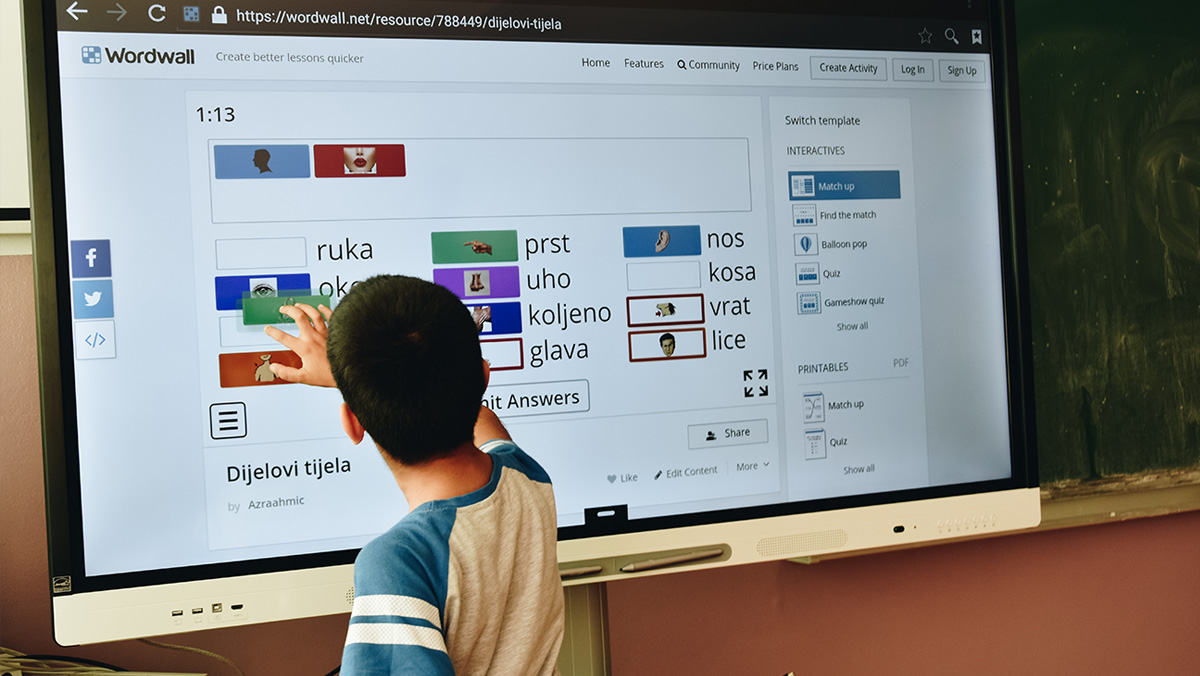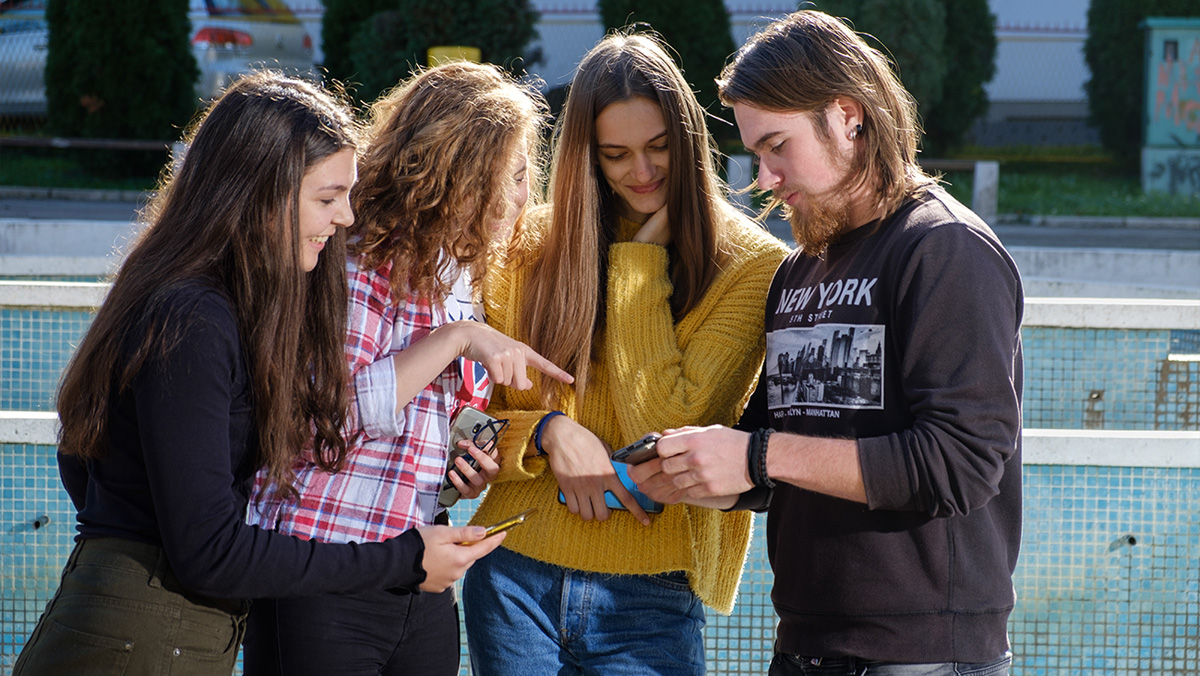 Advancing reform, applying innovation, and developing blended learning to ensure the resilience of the education sector
In response to the fallouts caused by the Covid-19 pandemic, three United Nations agencies in Bosnia and Herzegovina –UNESCO, UNICEF and ILO – with support of UN Volunteers joined efforts to support the education authorities to address learning inequalities, focusing on the most marginalized through implementation of a human-centred and gender responsive project "Re-imagining education for marginalized girls and boys during and post Covid-19 in Bosnia and Herzegovina". The joint UN project was launched in March 2021 in three selected education administrative units (Republika Srpska entity, West-Herzegovina Canton, and Una-Sana Canton), and is implemented in close cooperation with the Ministry of Civil Affairs of Bosnia and Herzegovina and the respective education ministries.
As the rapid shift to distance learning highlighted the persistent digital divide in terms of connectivity, infrastructure, and the digital skills of teachers/trainers for e-learning and blended learning, the UN implementing agencies supported the "Assessment of quality of e-learning delivery of primary, secondary (including technical and vocational) and higher education", and the "Assessment of professional development needs of teachers". The aim is to assist education authorities in Bosnia and Herzegovina at all levels in better-informed decision-making as well as in quality planning of digital competency development of teachers for quality inclusive e-learning and blended learning, which would increase functional literacy of all pupils. In September 2021, the project launched the installation of Information Management System in Una-Sana Canton to support the digitalization of the education process through quality data management. At the same time, this activity helps build a more resilient system which can prevent, mitigate impacts, and respond quickly to emergencies, particularly when addressing the needs of the most vulnerable students.19
The project recognized that defining basic ICT standards in education is one of the main prerequisites in education digitalization process. The UN implementing agencies convened a working group consisting of education authorities to define these ICT standards, including equipment, stable and accessible Internet connectivity, as well as the necessary security measures. The minimum standards determined the lower limit of ICT acceptable equipment which helps education authorities to achieve the goals of standardization of ICT to be used in educational institutions across all administrative units of Bosnia andHerzegovina.20